---
Choose additional country / region / language Milwaukee Tool websites
Select Other Site
M18™ FORCE LOGIC™ 750 MCM Dieless Crimper
Our M18™ FORCE LOGIC™ 750 MCM Dieless Crimper is the Simplest Way to Crimp. This dieless crimper utilizes an industry-first technology called Auto Distance Control, allowing you to produce cULus Classified connections under UL 486A-B for #6 - 750 MCM Cu and Dual Rated connectors for seven major manufacturers (Anderson, Blackburn® Burndy, Ilsco, Panduit, Penn-Union and Thomas & Betts). Auto Distance Control enables the battery-powered crimper to sense the instant it contacts the connector, allowing you to apply optimal compression with a single crimp across the entire capacity range. Controlling compression by distance also provides uniform crimp appearance across all sizes for easy installation in tight panels. This is the lightest crimper in its capacity range with an in-line design and a 180° rotating head delivering you with the easiest alignment. The fully enclosed high-speed hydraulic pump provides you with the fastest dieless connections while delivering up to 90 crimps per charge on a CP2.0 battery. With our ONE-KEY™ Technology, MILWAUKEE® Crimpers allow you to store real-time crimp data, generate professional reports, view historical tool performance data and sync it all wirelessly to the cloud for easy access. The cordless crimper features a POWERSTATE™ Brushless Motor, REDLINK™ Electronics, and REDLITHIUM™ Batteries, providing you with Unmatched Reliability in the toughest conditions. In addition to the crimper, this kit includes two M18™ REDLITHIUM™ CP2.0 Batteries, an M18™ & M12™ Multi-Voltage Charger, and a carrying case.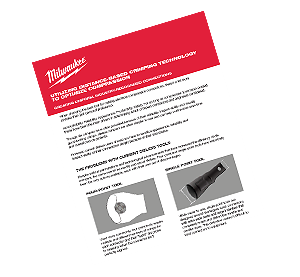 Utilizing Distance-Based Crimping Technology to Optimize Compression
Discover how this distance-based crimping technology will help you create uniform, industry-recognized connections.
Download Whitepaper

600 MCM Crimper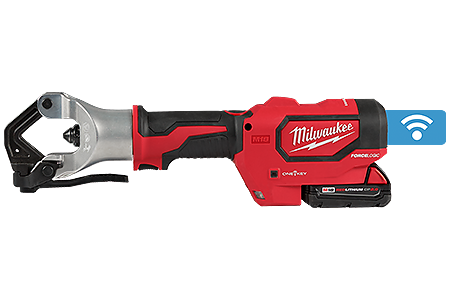 The Most Accurate
Way To Crimp
ALIGN
Lightest in-line design for easiest alignment
Low profile clevis and narrow nest for easiest alignment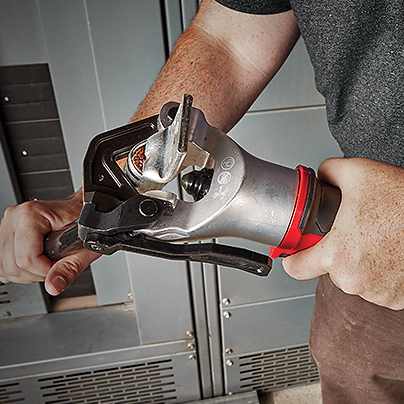 CRIMP
AUTO DISTANCE CONTROL continuously measures distance & pressure for uniform appearance across all sizes
Easy access latch & one handed close, frees-up second hand to hold material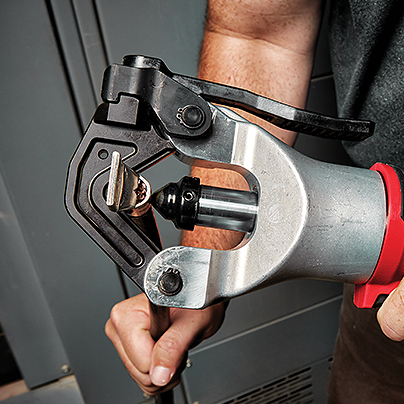 REPEAT
Instant verification. One crimp every size.
Fastest dieless crimper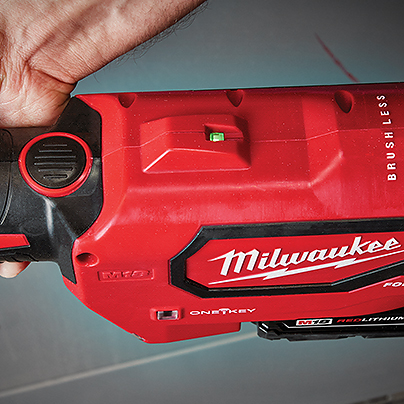 PERFORMANCE DRIVENTRADE FOCUSEDSYSTEM WIDE
Auto Distance Control Continuously Measures Distance & Pressure for Uniform Crimp Appearance Across All Sizes
Click Here to learn more about Auto Distance Control
Easy Access Latch & One Handed Close, Frees-Up Second Hand to Hold Material
Fastest Dieless Crimper
Instant Verification of Successful Cycle with Green LEDThe Tool Records & Stores Every Crimp Made for Professional Report Building through ONE-KEY™
Lightest, In-Line Design & 180° Rotating Head for Easiest Alignment
Longer Life with POWERSTATE™ Brushless Motor & Weather Protected Electronics that Keep Dirt, Dust & Moisture Out
Low Profile Clevis and Narrow Nest for Easiest Alignment
Pre-Crimp Battery Check Automatically Ensures Enough Charge to Complete Each Crimp
Produces UL 486a-b Classified Connections for #6 AWG to 750 MCM Cu & Dual Rated Connectors across all leading connector manufacturers
Up to 90 Crimps per Charge on a M18™ RedLithium™ CP2.0 Battery on 600MCM Cu

Track. Manage.

Track your tool's location from anywhere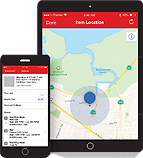 Lock your tool and disable remotely


Manage your assets your way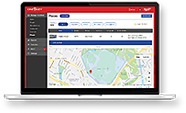 Learn More
Battery Specifications
Battery Type
18 Volt Lithium Ion
Product Specifications
Tool Warranty
5 Year Tool, 2 Year Battery
Material Composition
Reinforced Nylon